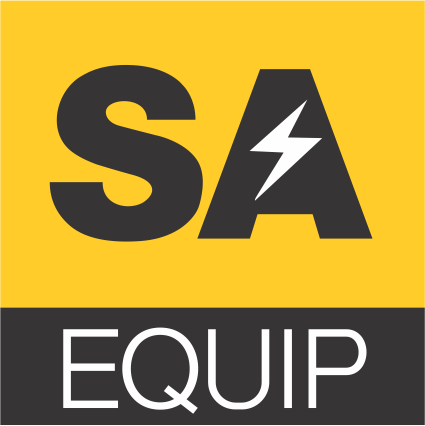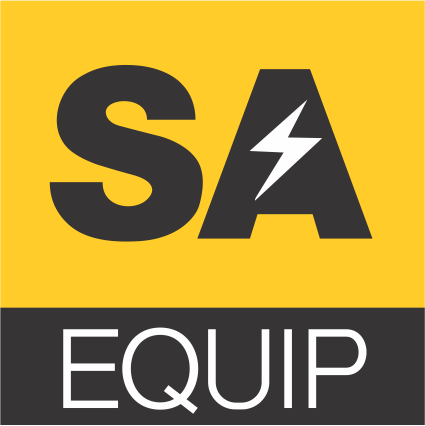 EXCLUSIVE distribution in Brazil.
SA EQUIP
SA EQUIP is a world leader in the manufacture of explosion-proof portable lighting, heating, power distribution and ventilation equipment, a reference in Europe in resistant products for explosive atmospheres. Many of its products are unique in the market and are known for solving complex problems in a simple and reliable way, at a competitive price.
SA LUMIN PORTABLE EX LIGHTING
Projects and tasks carried out in hazardous environments are often made more challenging by poor visibility and dark working conditions. To sustain high levels of safety and efficiency in areas of darkness and or poor artificial lighting, sourcing reliable portable EX lighting is crucial.
EX LED RECHARGEABLE FLOODLIGHT SARF300
The SARF300 is a highly economical luminaire, with LED lighting, avoiding lighting problems. It is extremely resistant, has good durability and is dust and water proof, thus maintaining its good functioning for a long period, avoiding any misfortunes.
Light Output: 1250/2000 lumens;
No trailing cables;
Waterproof and dustproof;
It only weighs 13,8kg.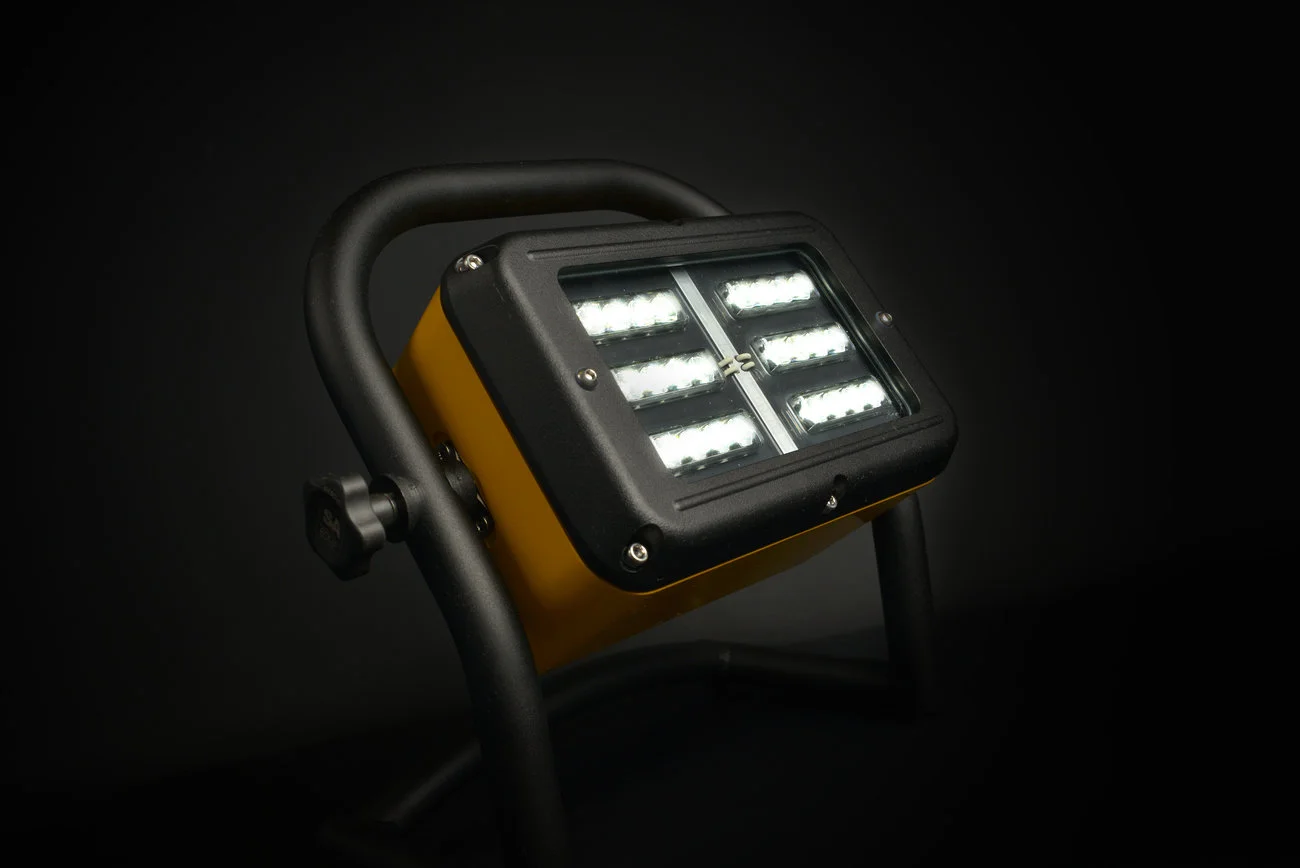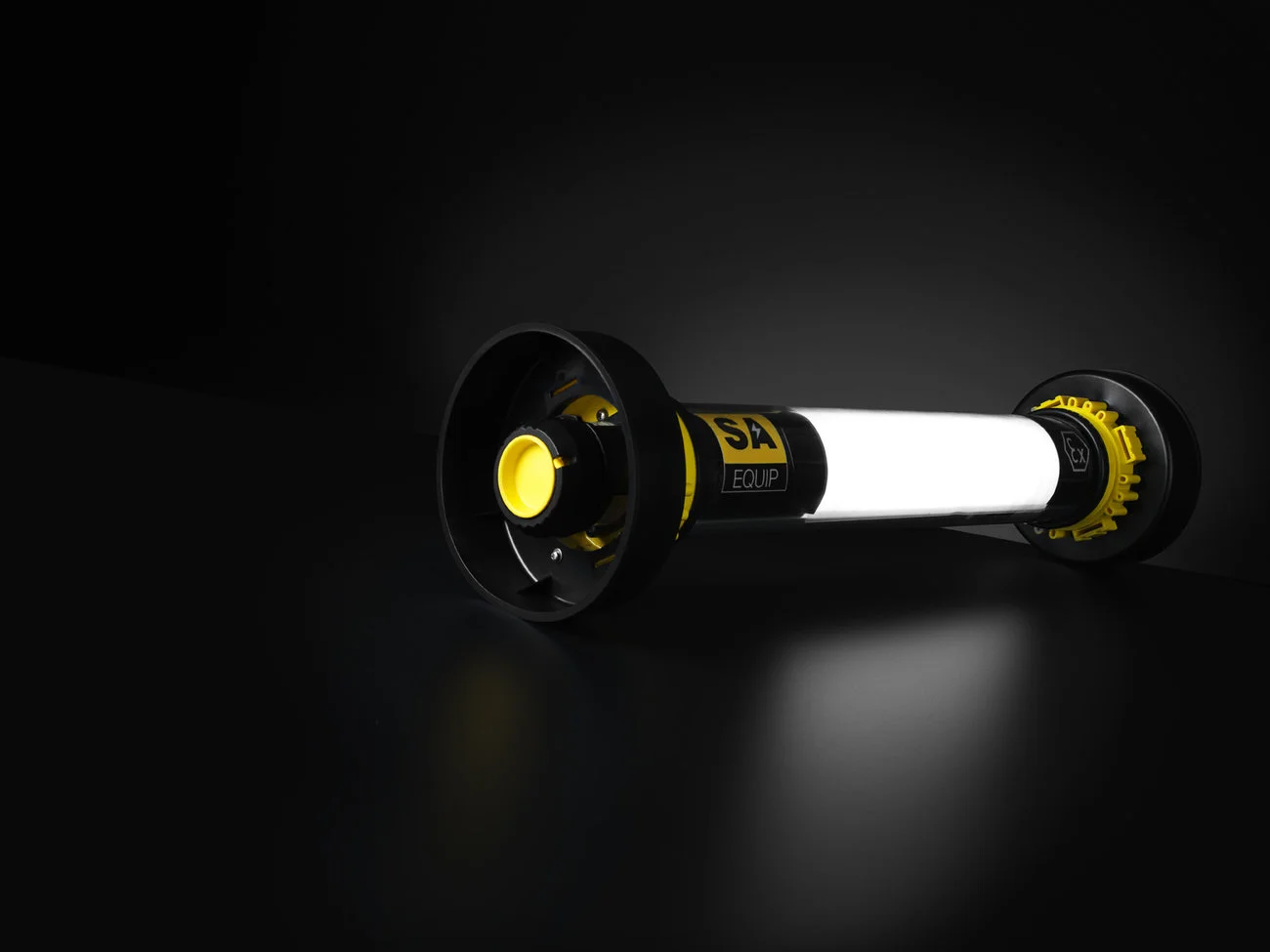 EX LED WORKLIGHT 100 SA100
The Ex LED 100 Work Light, brings comfortable LED lighting, and good strength. It is very economical, ensuring a good time of use, without draining the battery. It comes with a cable gland, which guarantees great resistance, preventing possible wear of the flashlight. All products are certified by INMETRO, thus guaranteeing the safety of the product to be used, in addition to being certified for Zones 1 and 2 ATEX (gas).
Certification ATEX & IECEx (zones 1 e 2);
Light Output: 2850 lumens (180°);
It only weighs 1,8kg;
Linkable versions available
EX LED EMERGENCY WORKLIGHT SAE100
The EX LED Emergency Work Light comes with a number of features and benefits to help improve the working environment, particularly in the event of an emergency such as a power outage. In the event of a power failure, this luminaire can provide emergency light for up to 90 minutes, essential time to resolve faults or make a possible evacuation. It comes loaded with LED lighting, and can be used in large-scale environments, allowing pleasant lighting in the work environment. They are waterproof and dustproof, easy to use, and can be interconnected with other units, maximizing their efficiency.
Sistema exclusivo de difusor de proteção ocular;
Emergency battery backup function;
Anti-static protective film system.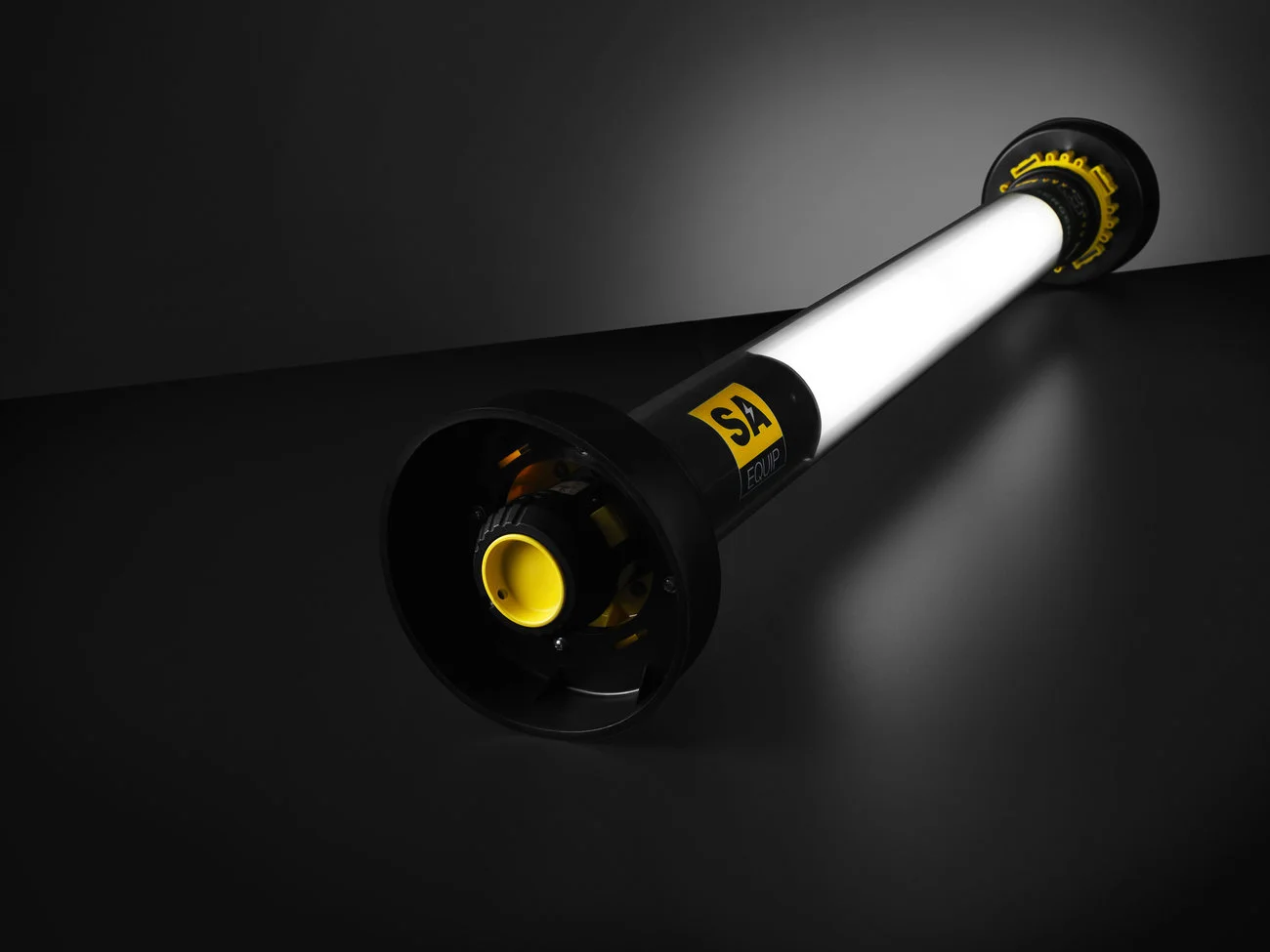 SA CYCLONE PORTABLE EX VENTILATION
To work effectively and safely, you often have to move air. The SA CYCLONE range of fans, ducting, filter units, couplers and adaptors allow you to make an inhospitable, dangerous environment into a safe workplace. Designed to plug-and-play, you can rapidly set up a temporary ventilation system wherever required.
EX AIR MOVER SAF 35
O SAF 35 é um ventilador portátil, utilizado em Áreas Classificadas. Tem tamanhos que derivam entre 30 a 40cm. É bem leve e resistente, podendo ser transportado para qualquer local sem dificuldade e preocupação com quedas, além de ter proteção térmica e um grande fluxo de ar, para auxiliar em trabalhos ATEX. Pode ser usado em embarcações, refinarias, plataformas offshore, construção naval e até em serviços ligados à área pública.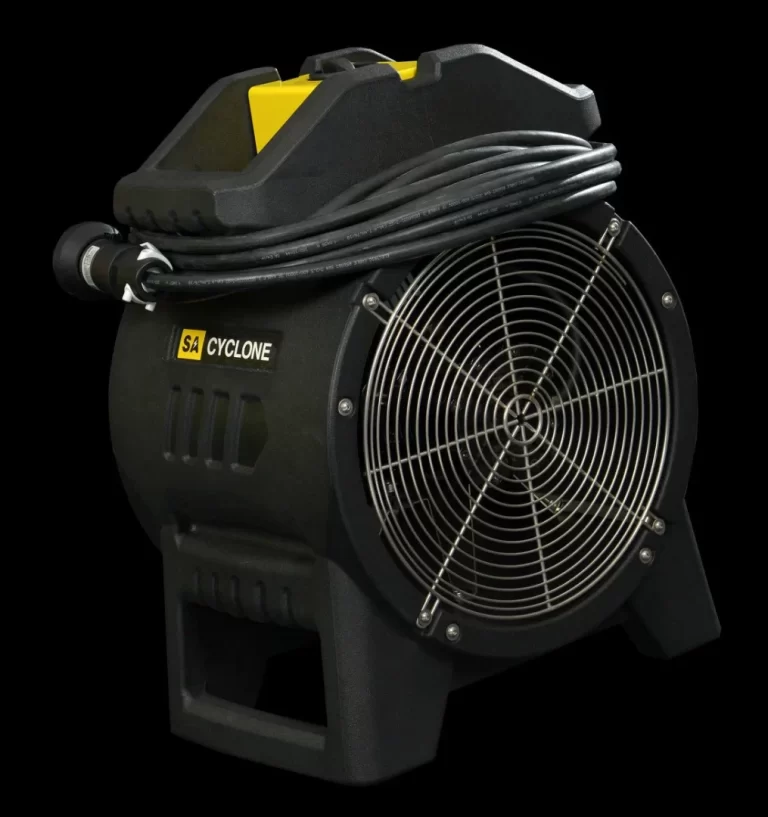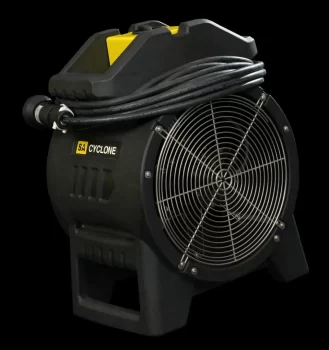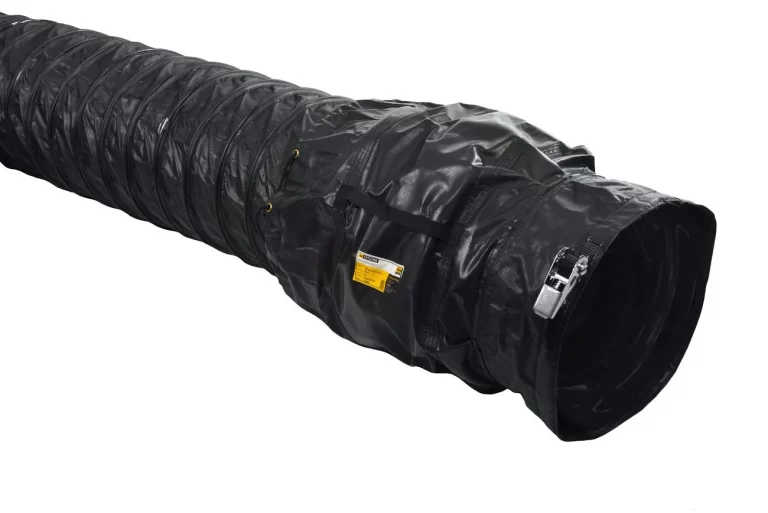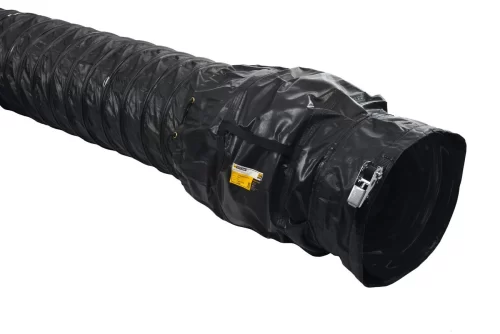 ANTI-STATIC REINFORCED DUCTING SAFD
O Duto Reforçado Antiestático SAFD é projetado especificamente para fazer um sistema de ventilação flexível e seguro em meio a Atmosferas Explosivas. É de fácil armazenamento e montagem, além de ter um controle de chama, evitando quaisquer riscos de explosão. A Hélice é extremamente reforçada, com o intuito de evitar acidentes ou interrupções indesejadas.
SA POWERNET PORTABLE EX POWER DISTRIBUTION
Dependable, uninterrupted, and most importantly safe, temporary power distribution is fundamental to conducting key processes and powering essential equipment. SA Equip offers a full range of specially designed, portable, power distribution equipment, including ATEX & IECEx certified transformers, splitter boxes, and extension leads and reels.
EX 400VA TRANSFORMER TRA
O Transformador Ex 400VA é uma excelente e eficaz opção para auxiliar na distribuição de energia para materiais em ATEX. O transformador além de resistente, tem um bom tempo de uso, e dificilmente terá que fazer uma manutenção. Pode ser utilizado em vários tipos de ambientes, incluindo ambientes que sejam potencialmente explosivos. O Transformador Ex tem certificados ATEX e IECEX, e podem ser utilizados em áreas classificadas de zonas 1, 2, 21 e 22.
Pesa apenas 17,6kg;
Proteção por Fusível;
Opções de plug: ATX, CEAG & STAHL.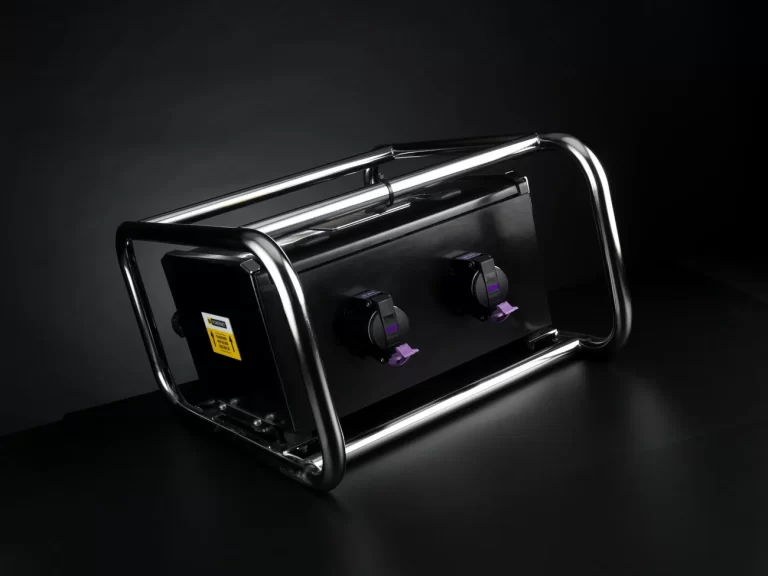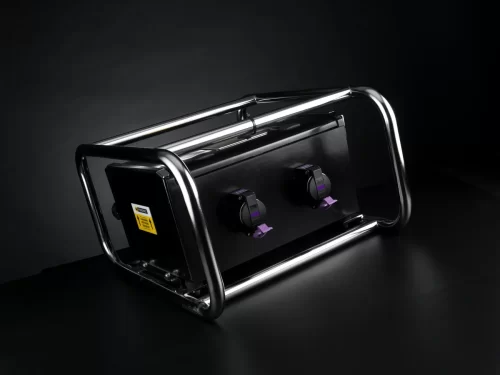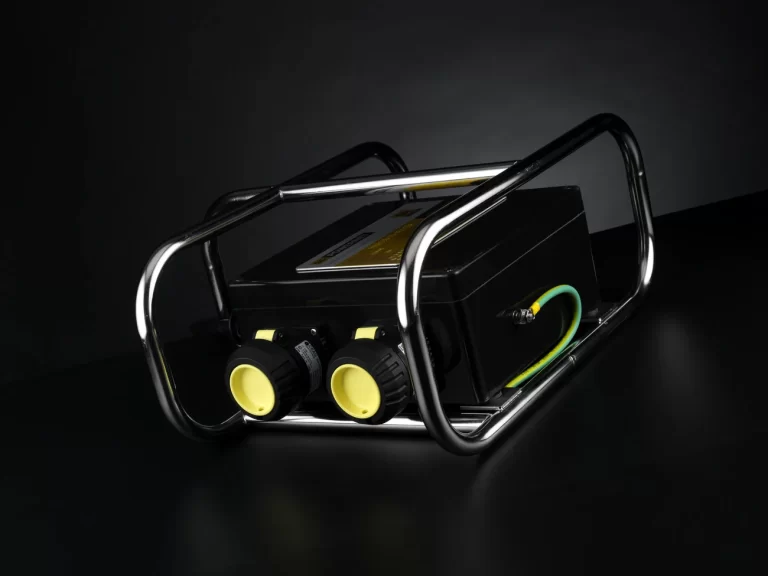 EX SPLITTER BOX PNSB
A Caixa Divisora Ex, oferece 4 cabos de energia 16A, para conexão em áreas classificadas. A caixa tem alta resistência e é bem leve, podendo ser transportada para qualquer lugar. É a prova de poeira, e oferece mais segurança, evitando riscos em áreas explosivas.
Pesa apenas 6,6kg;
Saída: 4 tomadas x 16A;
Opções de plug: ATX, CEAG & STAHL.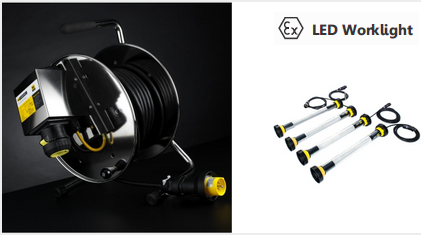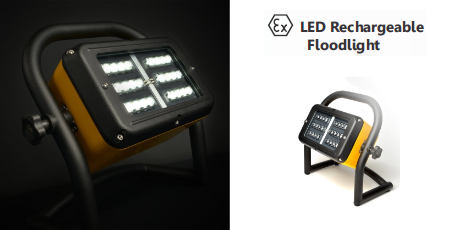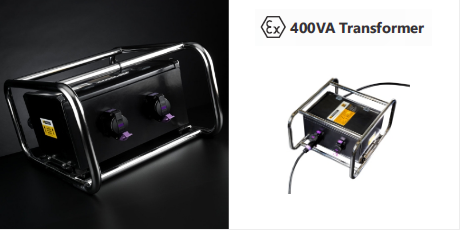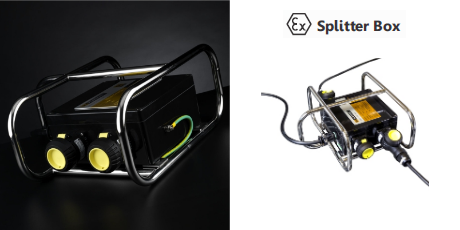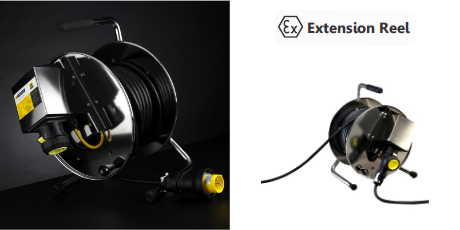 Ex temporary lighting for tank inspection.
Ex mobile switchboards.
Ex portable ventilation.
Ex Rechargeable LED Floodlight: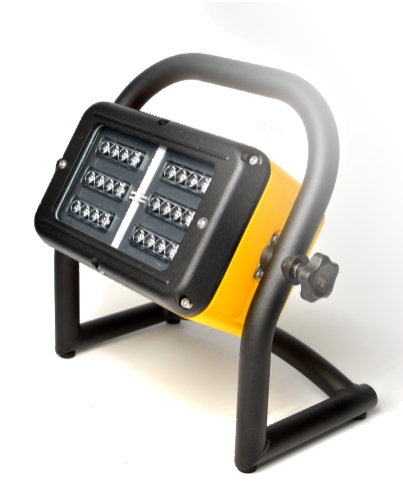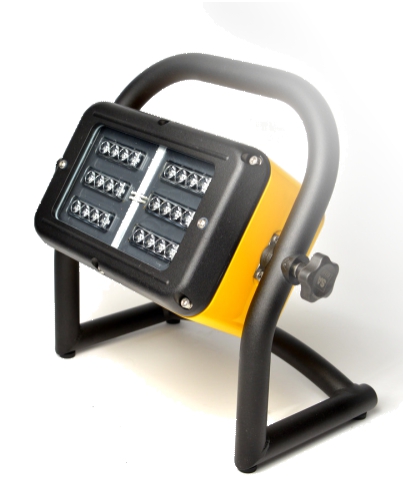 Unlike many portable Floodlights, it is completely silent and lightweight. It has a strong LED light and a low cost, which has already generated savings for several of our customers.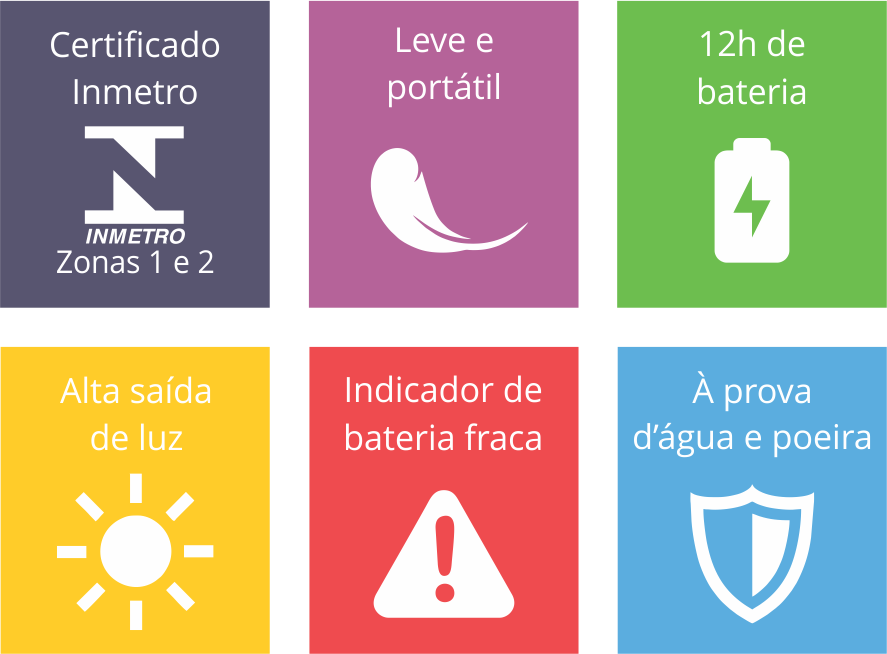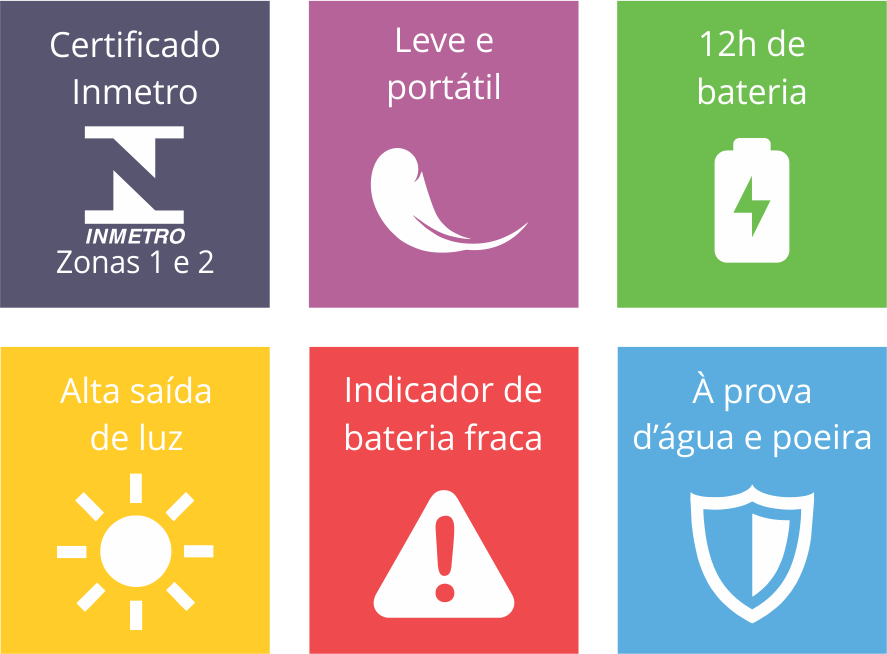 Applications:
Confined spaces;
Aircraft maintenance;
Chemical factories;
Oil refineries;
Fuel tank inlet;
Platforms;
Inspection and cleaning of the tank.