EXCLUSIVE distribution. Largest stock in Brazil.
HAWKE INTERNATIONAL
Hawke International is a company specializing in innovative cable gland technologies and connections. Being the world leader in its specialty for over 60 years, it guarantees good quality in its state-of-the-art products and connectors. Polar is an exclusive distributor of Hawke, and has an extensive stock of quality products, ready to meet the needs of consumers. We provide free installation training for customers.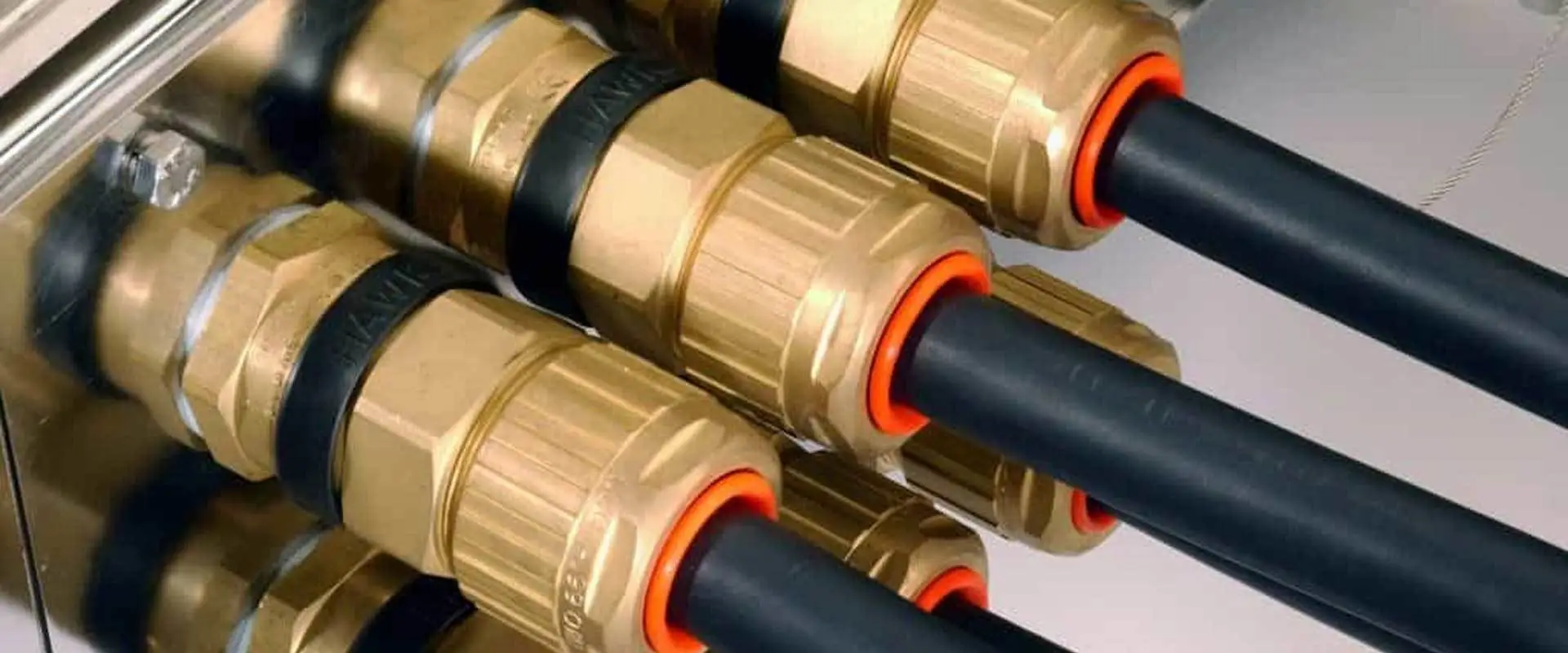 EXPLOSION PROOF CABLE GLANDS (Ex d, Ex e)
Hawke's Cable Glands, manufactured exclusively in the UK, are state-of-the-art and bring some unique features. Cable glands come in a variety of sizes to meet different customer needs. They can also be used in industries and Hazardous Areas, such as Exe and Exd cable glands, which are certified for use in explosion-proof or flood-resistant areas.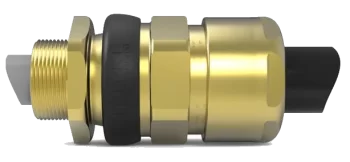 501/453/UNIV
The Universal Cable Gland 501/453 offers several unique features, highlighting the product in its quality and operation. It comes included with Exe and Exd certifications, certifying its efficiency in hazardous areas. Contains IP66, IP67, IP68 AND IP69 ingress protection. It is fireproof, and has protection against any type of dust, avoiding frequent interruption.
ICG/653/UNIV/L
The universal cable gland ICG 653 contains features that make it stand out, for example: It has an ATEX/IECEx certificate, has a higher safety index, contains protection against dust and water, and is certified by INMETRO, guaranteeing good quality. The ICG/653/UNIV is also available with ExPress liquid barrier resin.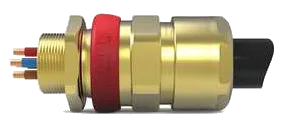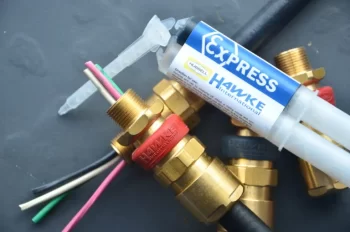 ExPress LIQUID BARRIER RESIN
ExPress Liquid Barrier Resin, responsible for transforming the 501/453/UNIV into the ICG/653/UNIV/L, is an injectable liquid resin that contains rapid cure, thus allowing for a faster installation time than traditional composites. They also come with a transparent composite chamber that allows the user full visibility of the flameproof seal during installation or product inspection.
CABLE GLAND 501/RCG
The Cable Gland 501/RCG contains Exe and Ext certificates and can be used with peace of mind in Hazardous Areas (Ex). This product offers good cost savings, especially when carrying out inspections or maintenance, and can be done quickly and effectively, without worrying about damage, in addition to having the ability to quickly change the equipment on site.




501/RCG CABLE GLAND COUPLER
The 501/RCG coupler also comes Exe certified, and is a product for quick connections. This coupler is suitable for all cable types, whether shielded, unshielded or stranded.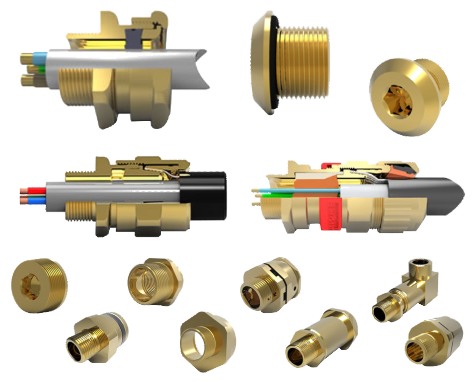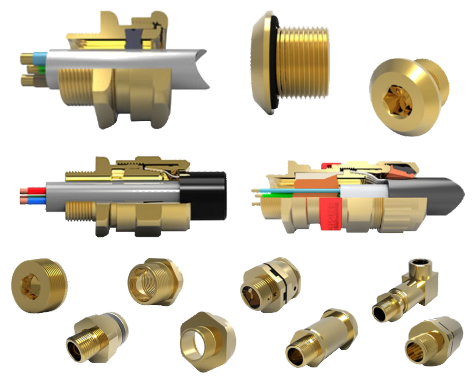 Controls
Cable Glands
Thread Conversions & Acessories
Connectors
Breathers
Enclosures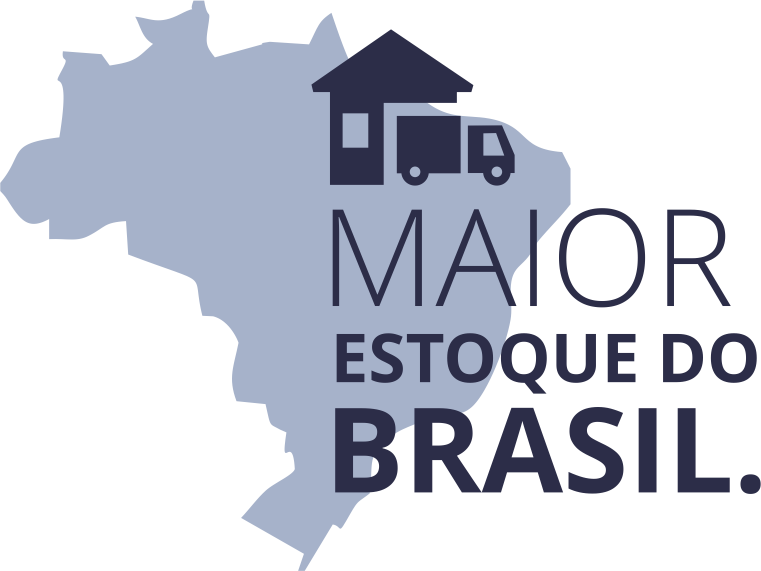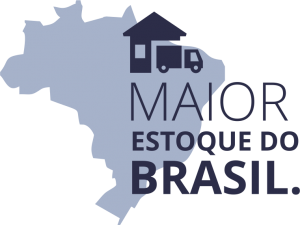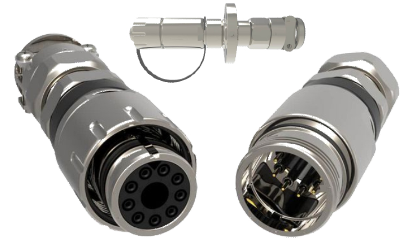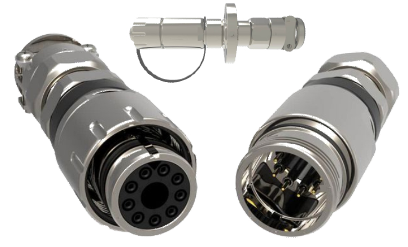 CONECTOR INSTRUM:
The InstrumEx design allows the live mate and de-mating of signal and low power in hazardous areas safely and quickly. This connector is available in 4, 8 and 9 way configurations , up to 2.5mm contacts and allows for a maximum of 250V, 10A. Made from brass nickel plated or stainless steel material it includes an integral cable glands which not only make the connector smaller it also allows it to be cheaper than its competitors while still maintaining the durability required in hazardous area applications.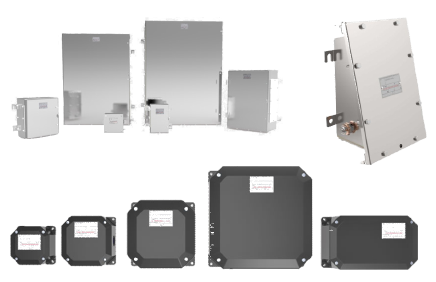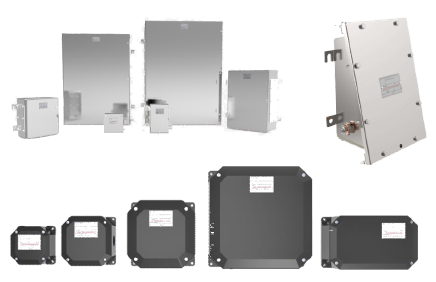 EXE ENCLOSURES:
Hawke International have been producing Exe enclosures for over 30 years which are very highly regarded for their quality and exceptional strength – something extremely important in the demanding environments of the Oil and Gas, Petrochemical and Harsh and Hazardous industries.