EXCLUSIVE distribution in Brazil
CHALMIT LIGHTING
From its base in Glasgow, Scotland, Chalmit has a long history of pre-eminence in the field of Hazardous Area Lighting. Chalmit has a deserved reputation for producing luminaires of the highest quality and with technical innovation always in evidence. This is in part, due to Chalmit having evolved as the numer one supplier of hazardous area lighting products in the North Sea.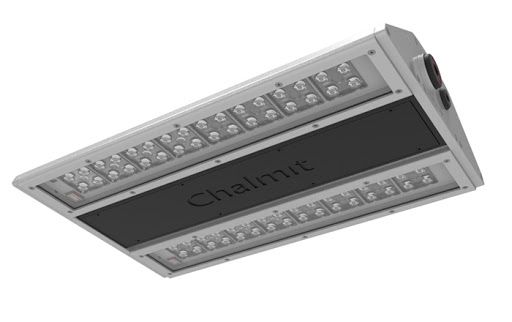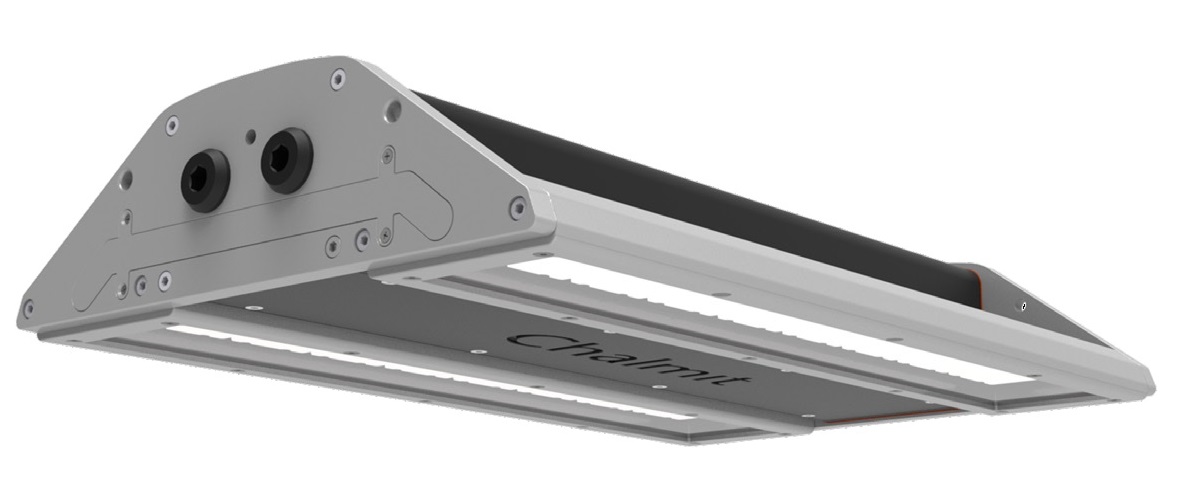 PROTECTA X LED LUMINAIRE ZONE 1/21 Ex eb
The next generation in linear LED luminaires, Protecta X has a revolutionary design that puts the LED in the center to provide 4ft (120cm) linear performance in a light and thin package. With a robust casing and excellent IP, Protecta X is suitable for use in the world's toughest environments.
Comfortably solid and constructed with marine grade cast aluminum with an epoxy powder coating finish, the Protecta X driver is kept separate from the heat of the LEDs. There are no holes in the top surface where moisture or dirt can enter. Everything is designed to last, with a service life of> 120,000 hours at 25 ° C and an incredible 90,000 hours free of maintenance at 60 ° C.
EVOLUTION X FLOODLIGHT ZONE 1/21 Ex db eb
Chalmit's line of state-of-the-art Evolution X floodlights are the perfect solution for Lighting in Hazardous Areas. Specially designed for. hostile or potentially explosive environments, Evolution X comes with benefits that can satisfy the customer, and ensure safety in Hazardous Areas (Ex.).
Evolution X comes with a number of appliances and features included to improve lighting quality without causing harm to the worker or the environment. It comes with asymmetric optics, thus minimizing light pollution, ensuring good lighting in dark environments. In addition to staying more than 120,000 hours without needing maintenance at up to 25°, ensuring a long life of the equipment, without the need for daily maintenance. Made and coated with Marine Grade Aluminum, it has great durability and resistance, in addition to being very useful in construction areas, mainly Naval. Its area classification is Zone 1/21.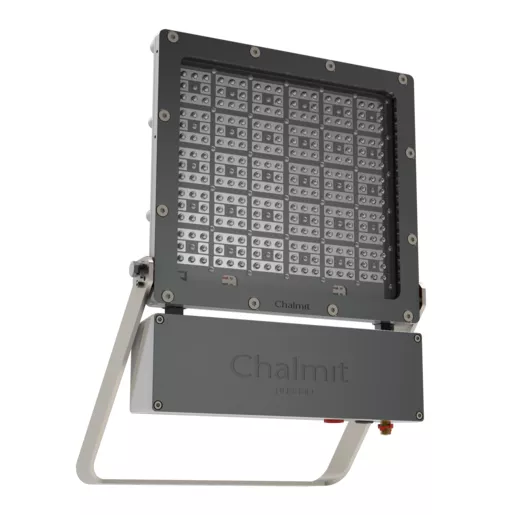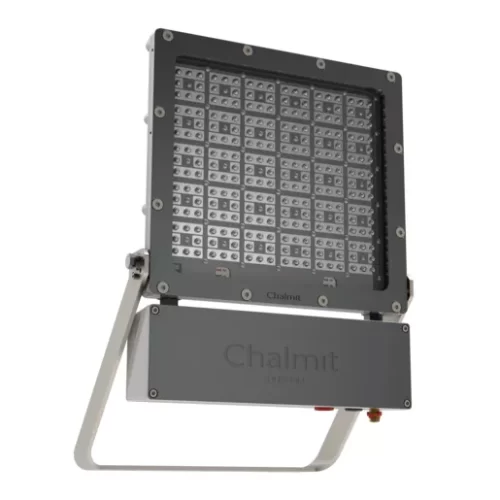 ARRAN X SERIES
The Arran X line brings with it good quality lighting. Made specifically for Classified Areas, and Maritime Environments, it offers good lighting and safety in Ex Areas work. The Arran X line brings 2 variations, each with its specific benefits and uses, they are: Arran X Industrial and Arran X Zone 2.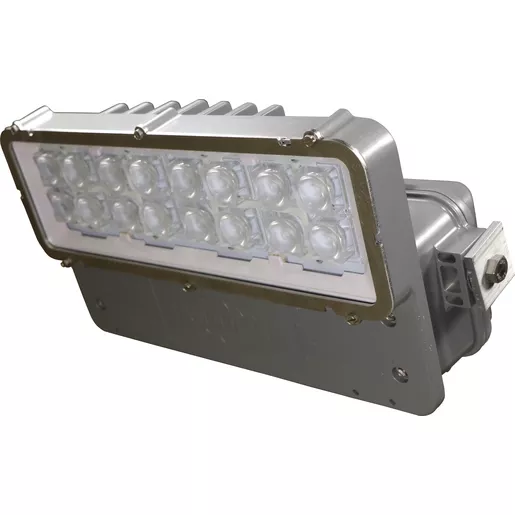 ARRAN X ZONE 2/21 – Ex ec tb
Arran X Zone 2 is a spotlight specifically for Hazardous Areas, mainly Zone 2 and Zone 21. It comes with Energy Saving mode, leaving the luminaire functional for longer. It also comes with a robust grip design and swinging barrel lock, providing easy access to internal equipment, making analysis and maintenance easier.
ARRAN X INDUSTRIAL
Arran X Industrial is loaded with features to assist in naval and industrial work, as well as being easy to handle, install and maintain. With excellent color rendering, with 5000K chromaticity, and Energy Saving mode, Arran X Industrial is the solution for lighting construction areas.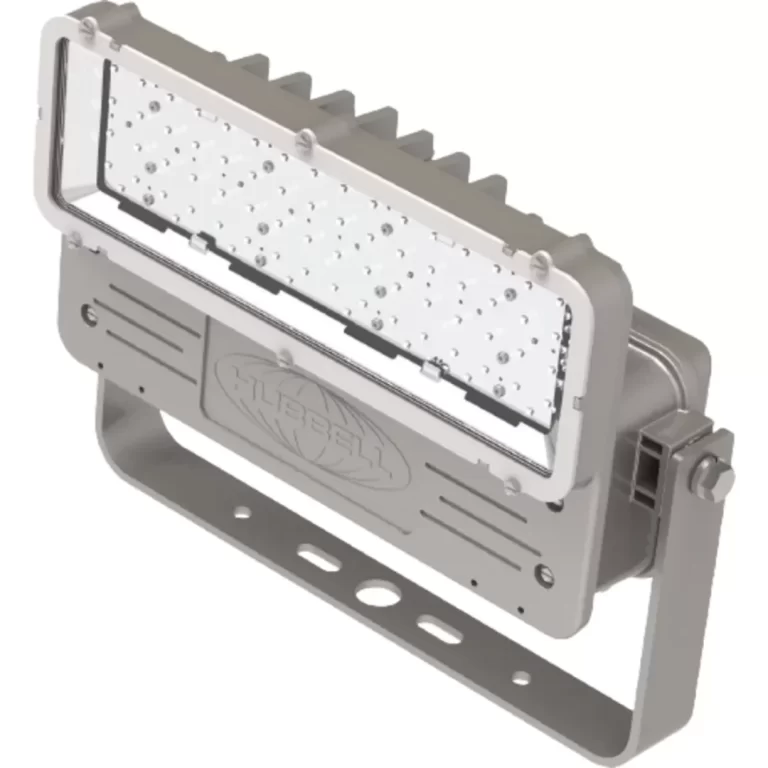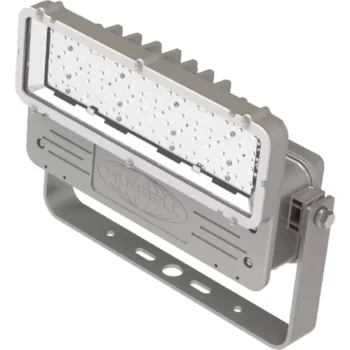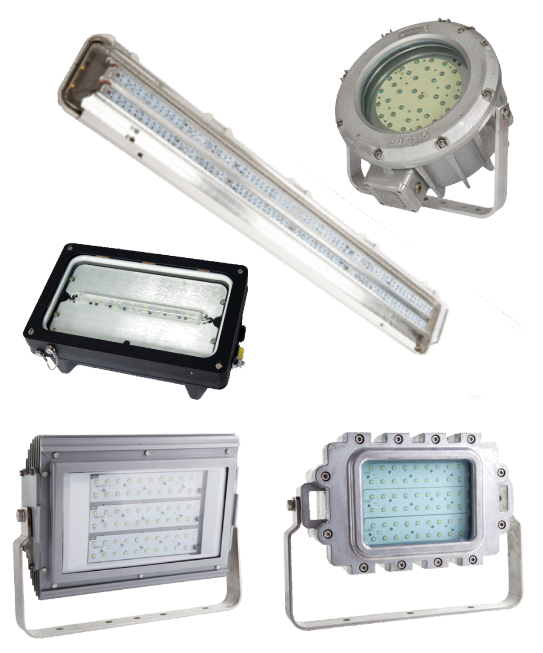 Highbay Lighting
Floodlight
Emergency Luminaries
Bulkhead
Wellglass
Low Bay Lighting
Street Lighting
Control Gear