HI-FORCE HYDRAULIC TOOLS
Hi-Force is the UK's leading designer, manufacturer and supplier of hydraulic tools. Catering to a wide variety of industries, the product range comprises of over 2,000 products.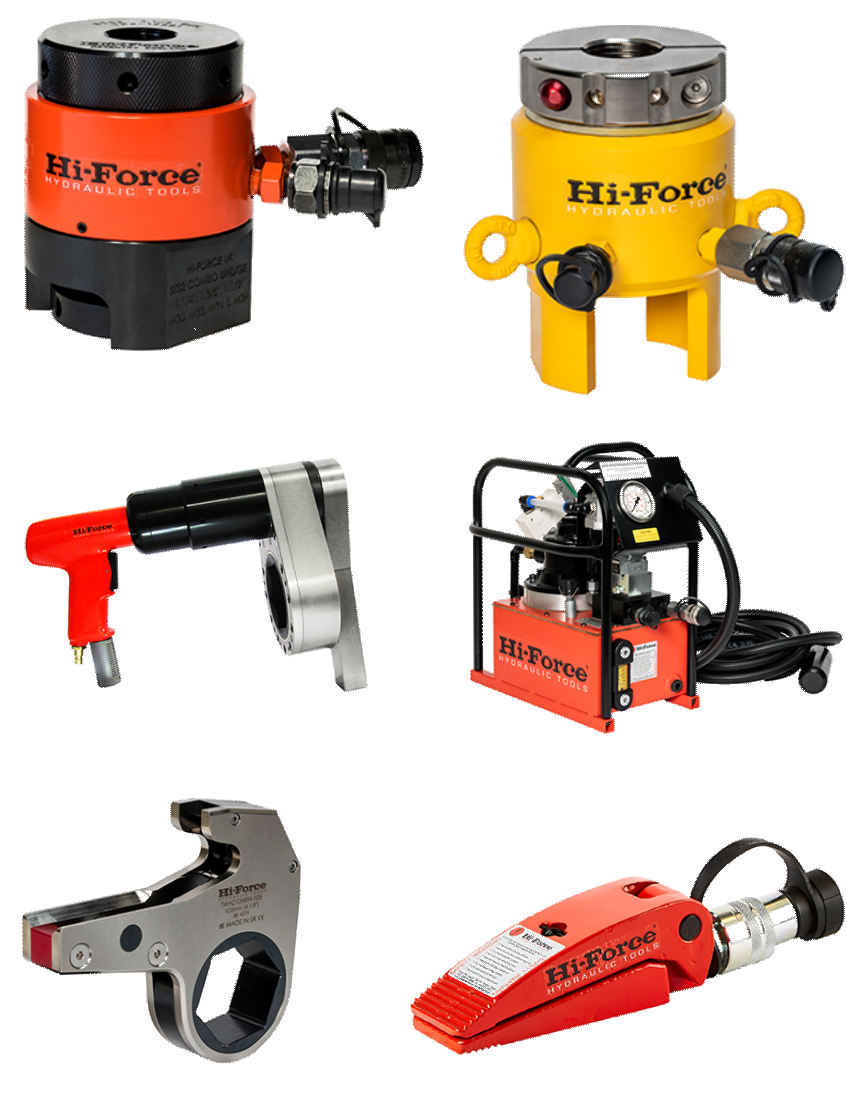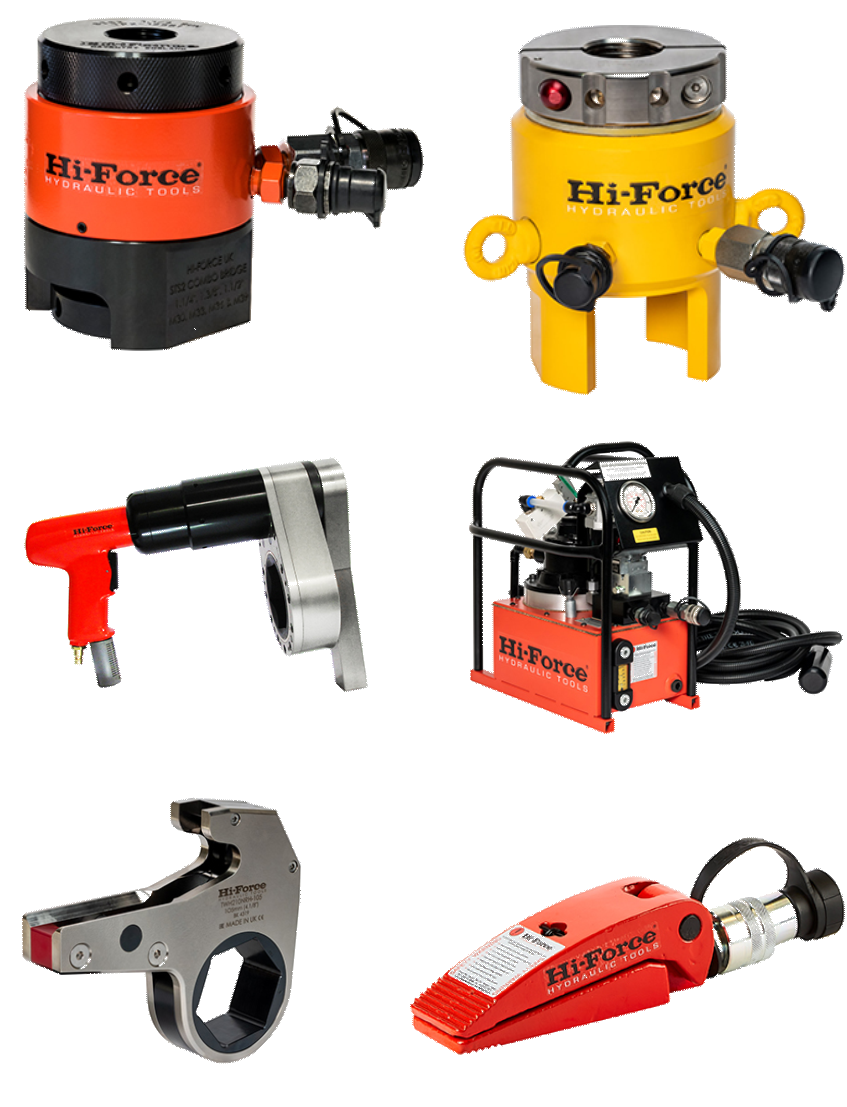 Hydraulic cylinders
Pumps
Jacks
Torque tools
Bolt tensioners
Hydrotest pumps
Puller kits
Crimpers and cutters
Nut splitters
Flange spreaders
Toughlift jacking systems
+ other industry related hydraulic tools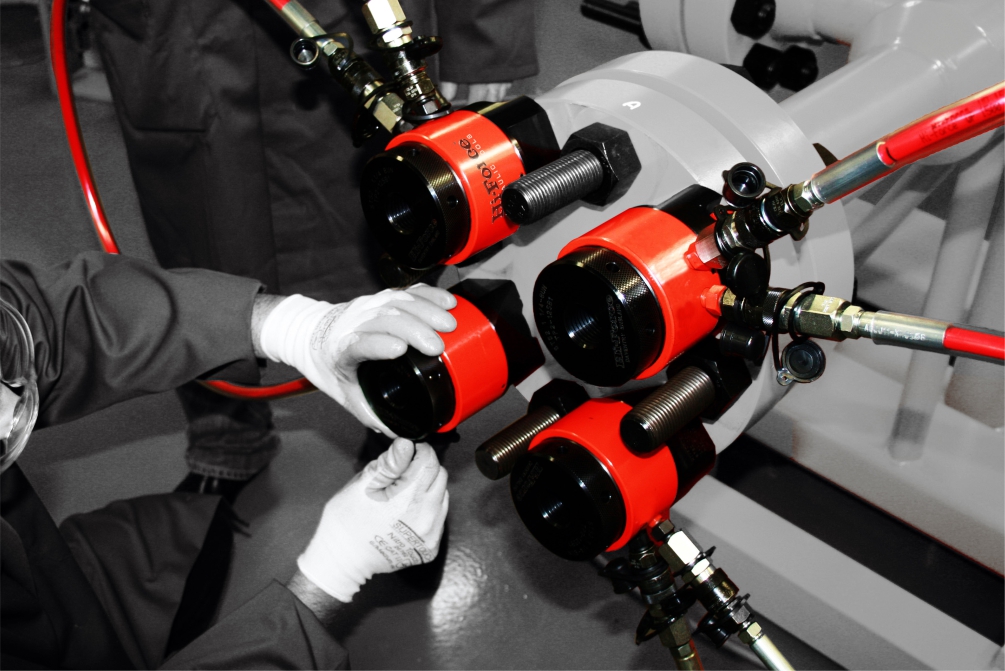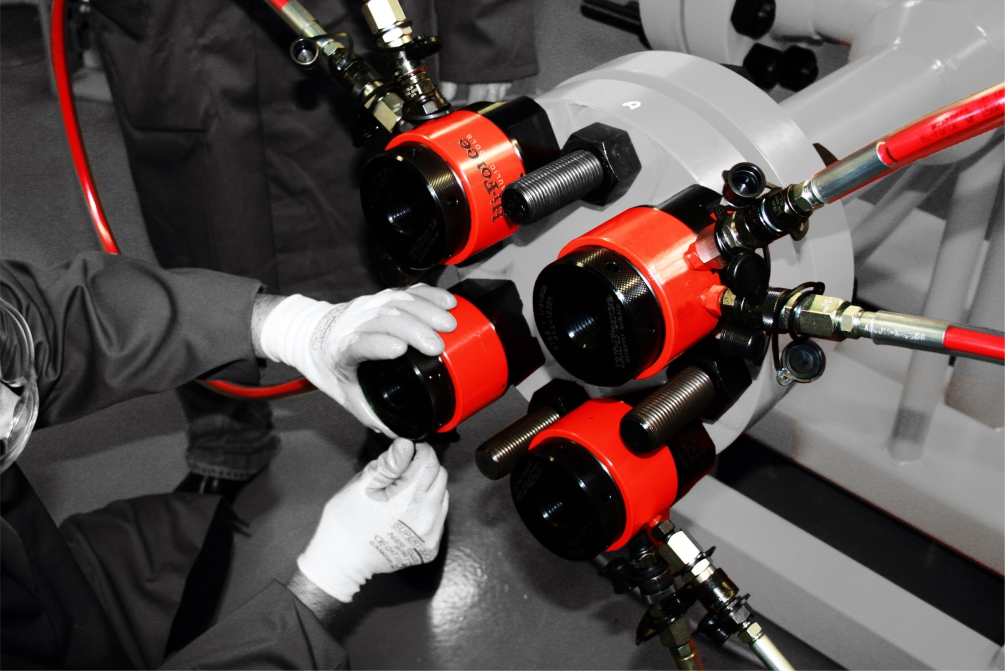 METRIC BOLT TENSIONERS:
Hydraulic stud bolt tensioners are generally accepted as the preferred and most efficient method of accurately tightening bolts, to a predetermined and known bolt load, to ensure an even clamping force on all stud bolts within the joint. This is particularly critical for bolted joints, on pipelines and pressure vessels, in the oil, gas and petrochemical industries, where correctly sealed joints are essential for the safe movement and processing of hydrocarbons, usually under high pressure.